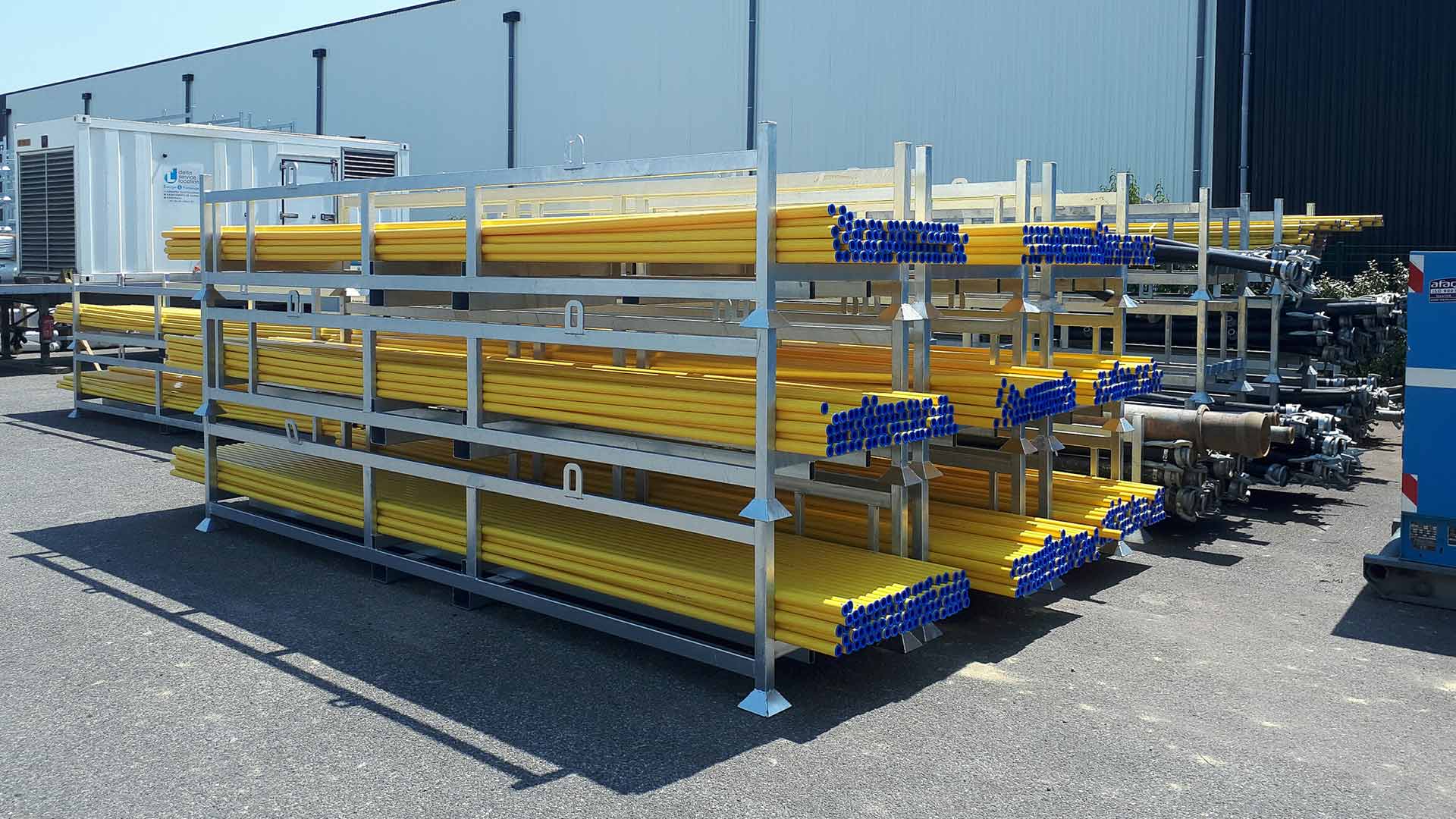 Wellpoint Dewatering
Wellpoints are frequently used in sandy ground that is moderately permeable: sandy, sandy-clay and sandy-loam soils
Wellpoint dewatering comprises a curtain of PVC or aluminium wellpoints, connected to a vacuum pump via a collector. This process enables vacuuming the water contained in sandy soils for effective drying and stabilisation of the banks.
We have developed extensive experience in setting up wellpoint dewatering systems, which is particularly well suited to sandy, sandy-clay and sandy-loam soils that are moderately permeable.
Depending on the type of geology, we use various drilling techniques to set up the wellpoints:
Manual jetting: use of a jetting lance and pump
Hydraulic jetting: use of a drilling mast on 10 T hydraulic excavator
Mechanical drilling: use of a 5 m hydraulic auger
The wellpoints (also called spear point) are then inserted in the soil and encased with filtering blankets that retain the finest particles. They are connected to a collector which goes along or encircles the area where the water table has to be lowered, creating a curtain. The entire network is put under a vacuum using an electric or diesel piston pump, which is going to vacuum the water from the water table to dry the soil completely.
When the height to be lowered exceeds 6 metres, several levels or point stages may be installed.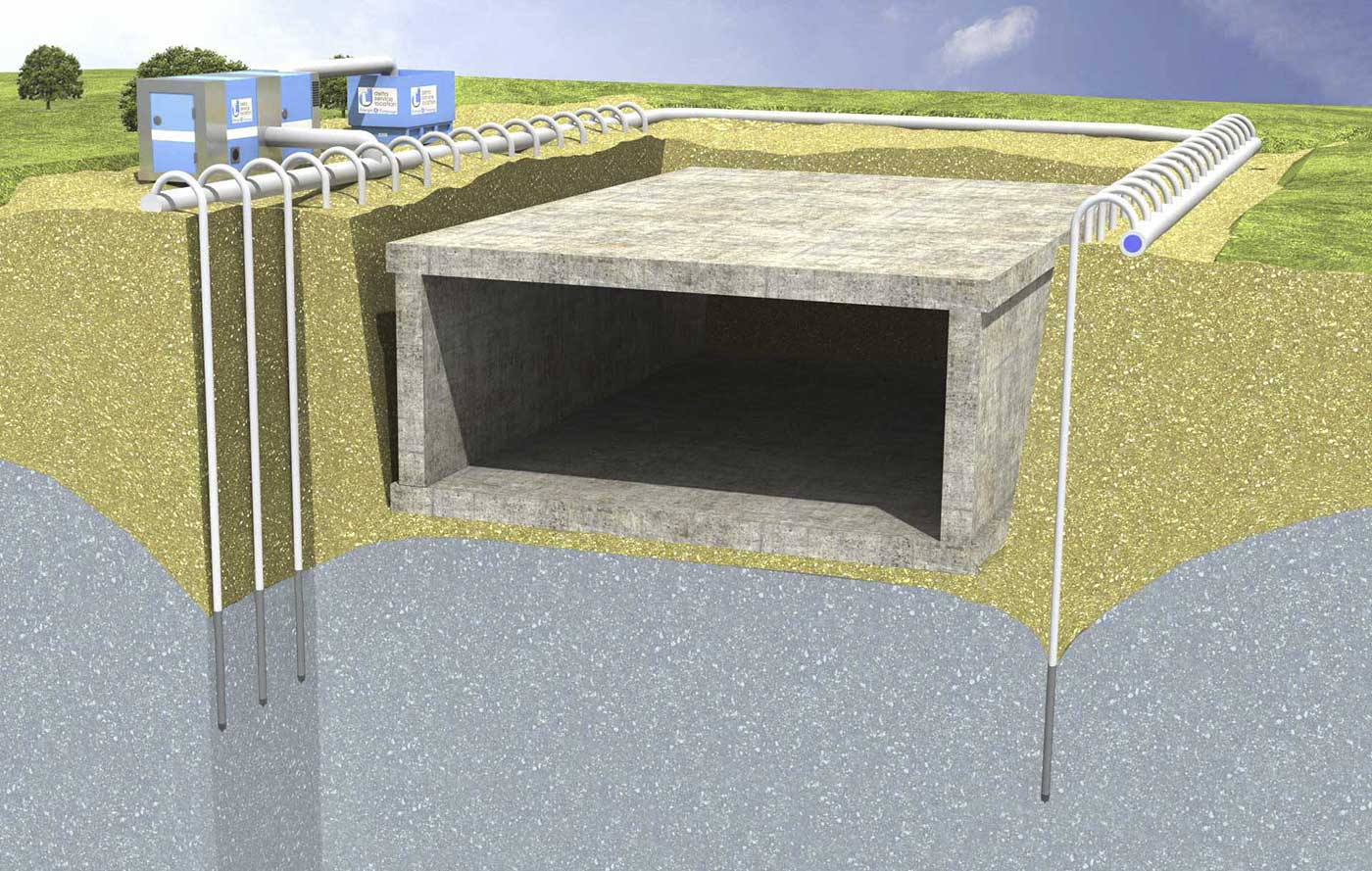 Setting up wellpoints in the soil, according to our 3 drilling methods
Connection of the points by flexible hoses to vacuum collectors forming a belt around the trench
Connection of the collectors to the piston pump
Setting up the riser pipe with the decantation vat for the discharge
Commissioning the lowering system