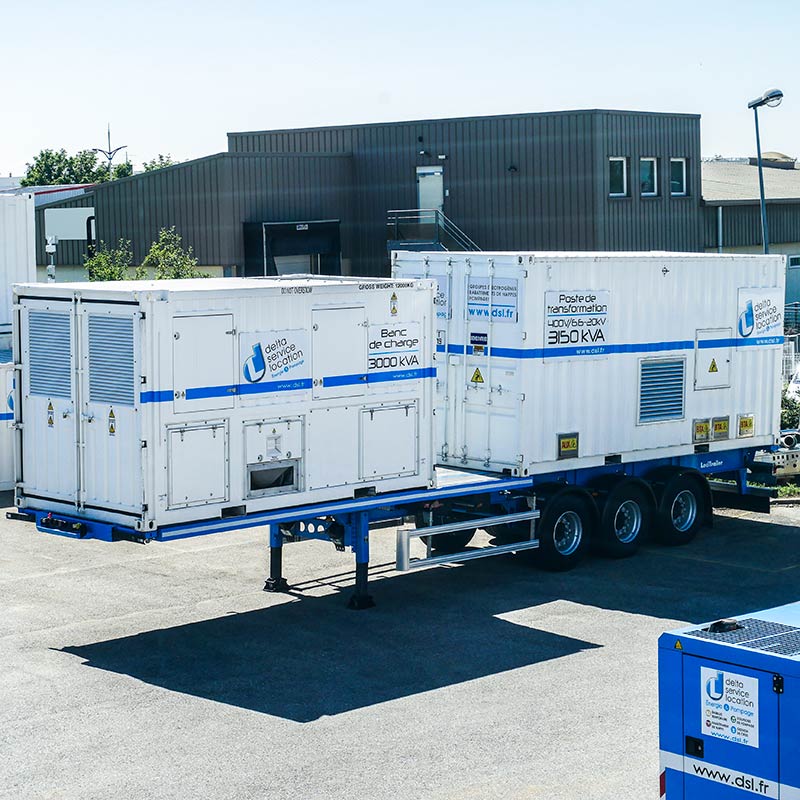 Load Bank Hire
Rental of load banks from 230 kW to 3000 kVA for your generator tests, electrical installations, resistive, inductive or capacitive
As customer satisfaction is our priority, we regularly invest in a range of the latest loadbanks, reliable and high performance models to provide you with the most appropriate equipment for your requirements.
From the most compact models on castors to models in containers, our range of load banks for hire covers all operating modes (resistive, capacitive and inductive) and power factors. For this reason, they enable testing at partial load or full load, the operation of generators or any other generating equipment. They are also indispensable for checking the sustainability of an electrical installation (LVDB, transformer, inverter, etc.) or the effectiveness of an air conditioning system under real conditions.
Hiring load banks from Delta Service Location is hiring at clear and competitive rates.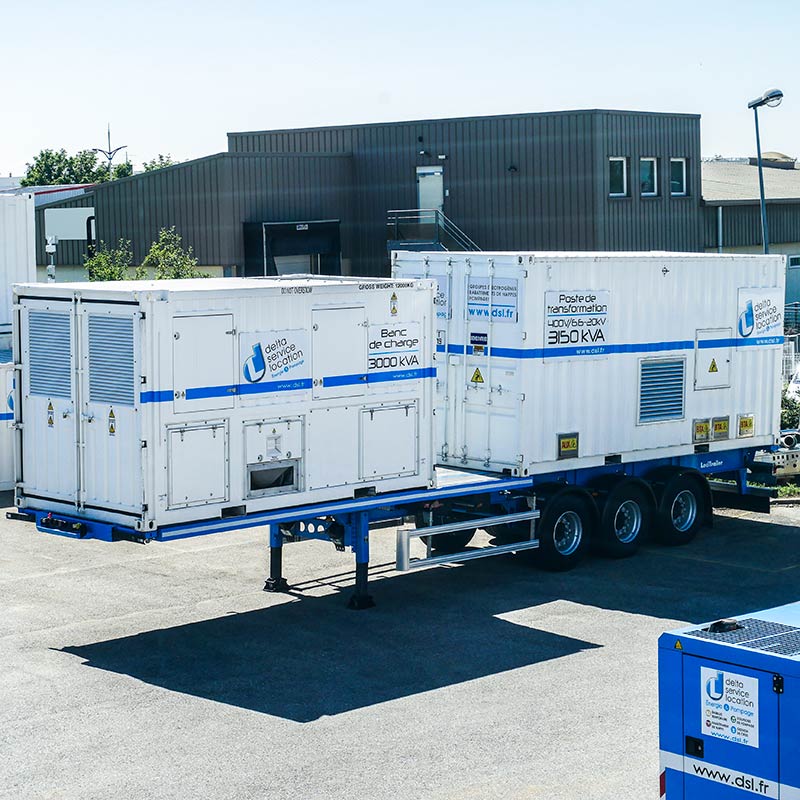 Contact us for any request for quotation, information on our services or availability of our equipment!
For our 24 hour on-call service or emergencies, you must please contact us by telephone.
Load bank Hire
Power
Operation
Step
Power factor
Dimensions
Weight

Resistive
1 kW
1
L: 1.25 m
W: 0.8 m
H: 1.5 m
360 kg

Resistive
5 kW
1
L: 2.21 m
W: 1.51 m
H: 1.95 m
900 kg

Resistive
Capacitive
Inductive
2 kW
0.9 Capacitive
1 Resistive
0.7 Inductive
L: 6.1 m
W: 2.4 m
H: 2.8 m
6500 kg

Resistive
Inductive
1 kW
1 Resistive
0.8 Inductive
L: 4.57 m
W: 2.44 m
H: 2.59 m
12000 kg
Other powers on request (up to 6 000 kVA)
PREVENTIVE MAINTENANCE
The frequency of maintenance is reinforced to keep our equipment in the best possible condition. When used for extended periods, maintenance may be provided on your site by our engineers.
HIRE RETURN CHECKS
Our maintenance policy consists of conducting numerous checkpoints for each hire return of each load bank to guarantee optimum operation to every customer. This includes checking the power steps, checks on electrical protections (switches, circuit breakers, fuses, emergency stop) and visual inspection of the busbars and the sheet metal. If necessary, our engineers shall conduct breakdown diagnostics and shall replace parts.