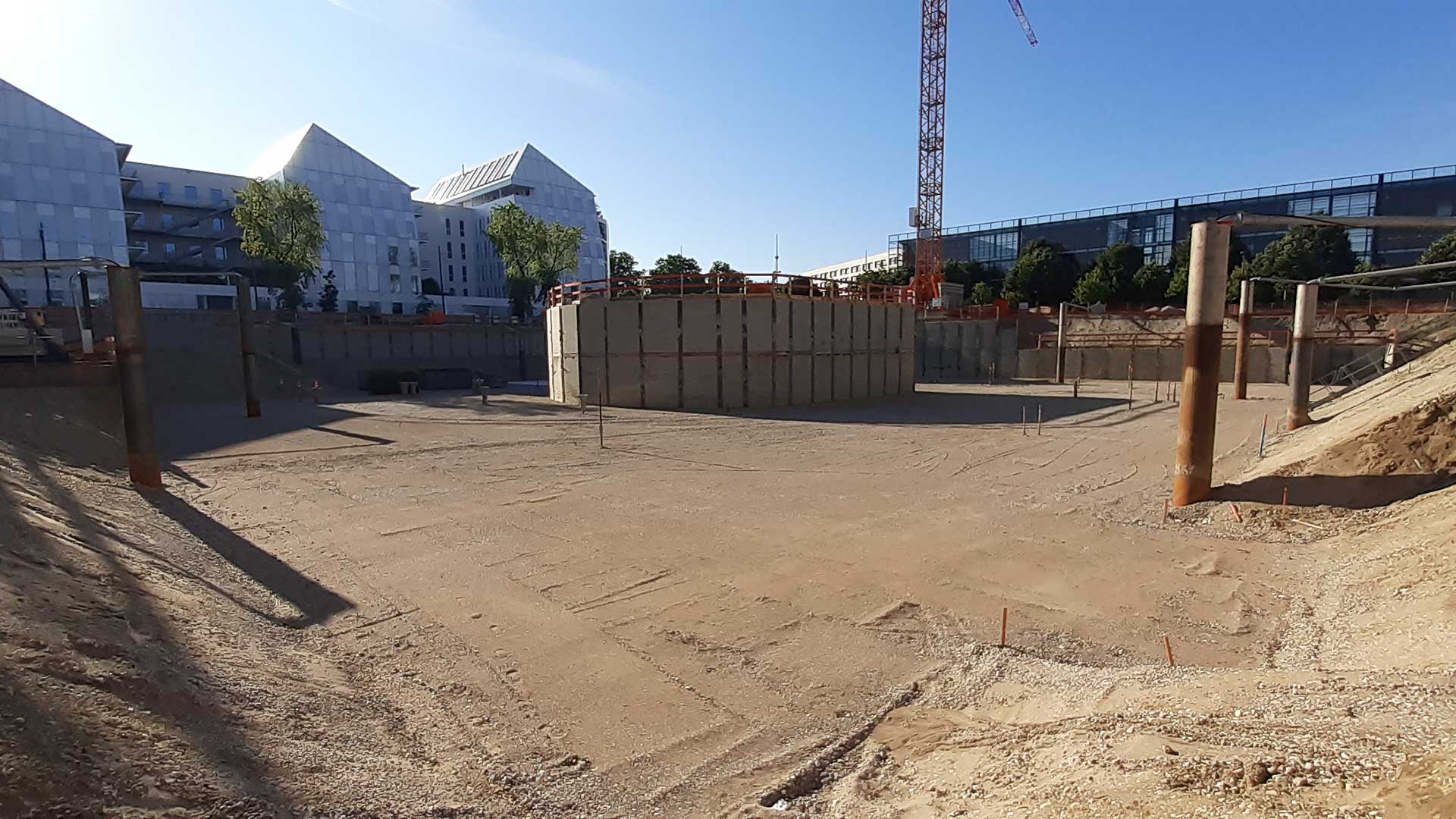 Deep Well Dewatering – Non-Waterproof Retaining Wall
Often implemented by these sheeting techniques: wood or concrete lagging wall, shotcrete facing, retaining lagging wall, micro-piles, shoring retaining wall, bank
This drawdown technique is recommended when excavations are being undertaken in a non-waterproof retaining wall.
Realisation of non-waterproof peripheral retaining walls has no effect on the scaling of the water table lowering.
Several wells are usually needed to dry the construction zone.
Setting up this lowering technique will depend on several factors: geology, lowering height, adjoining structures, underpinning, and the overall environment of the site.
The deep wells technique may be realised in several types of non-waterproof walls: :
Lagging walls
Shotcrete facing
Reinforced lagging walls
Mircopiles
Shoring retaining walls
Banks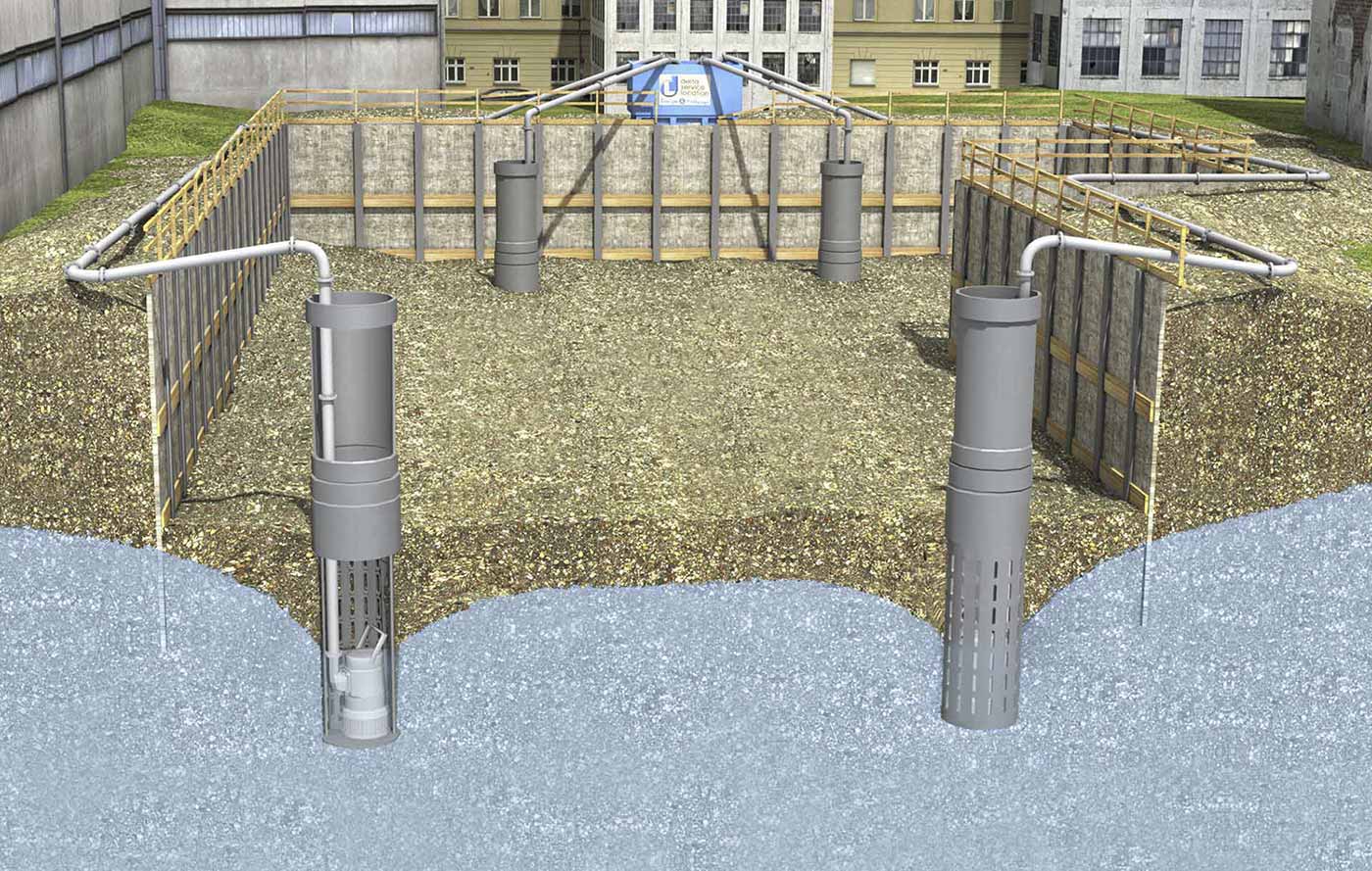 Analysis and design: particular specifications, contractors tendering file, breakdown of total price, design note for the scaling, declaration of intention to commence works, local authority inspection visit etc.
Realising deep wells with drainage blanket in outer surface
Installation of a submersible pump inside each deep well
Installation of the dewatering network
Commissioning the lowering system