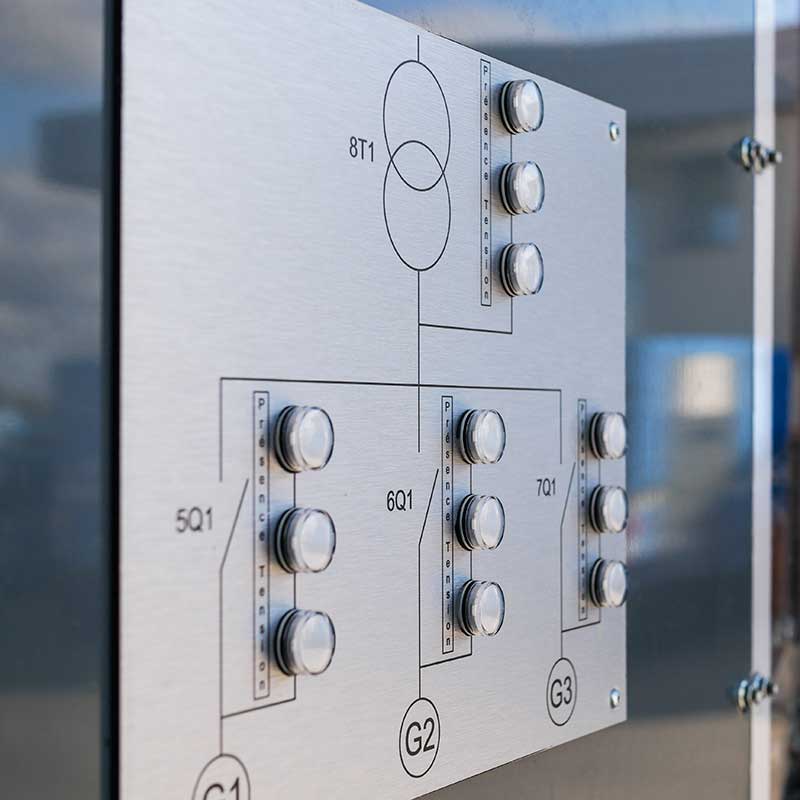 High Voltage Cell Hire
Mobile distribution and protection solutions for HVA applications
Delta Service Location frequently works with its customers to deploy temporary High Voltage solutions. To ensure the greatest possible level of safety, we have a range of exclusive equipment dedicated to HVA installations, allowing electrical distribution to 22 kV compliant with NF C13-100 and NF C13-200 standards.
Depending on the installations, several types of protection are available. These protections make use of several technologies, such as neutral grounding resistors (also called neutral point coil or artificial neutral point) and homopolar protection such as the hompolar generator. Whether they are integrated in full containers or supplied separately, they ensure the protection of goods and persons, strictly adhering to French HVA standards in force.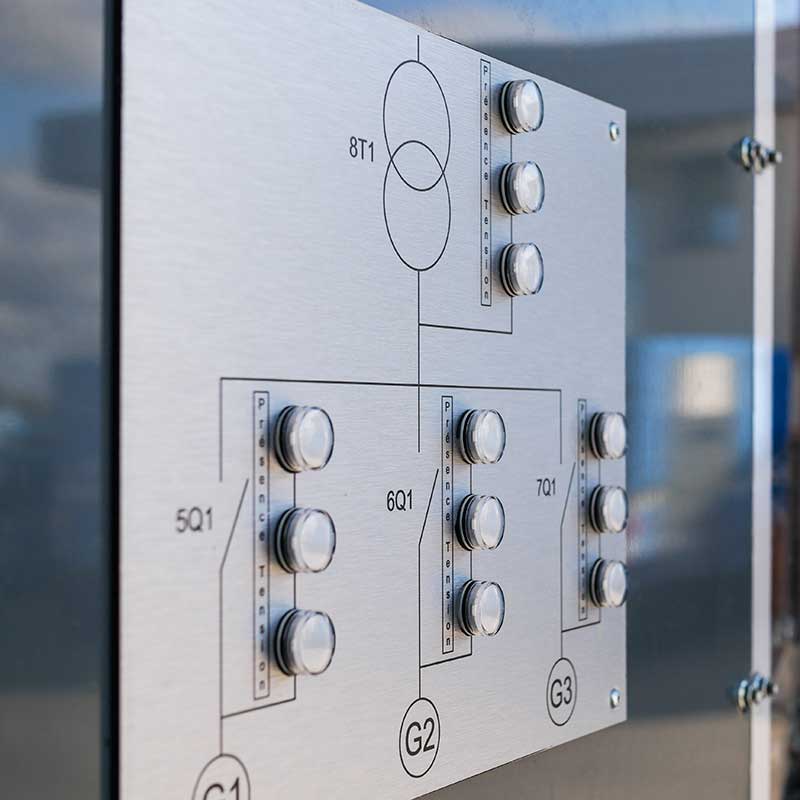 Contact us for any request for quotation, information on our services or availability of our equipment!
For our 24 hour on-call service or emergencies, you must please contact us by telephone.
HVA protection and distribution Hire
Reference
Dimensions
Weight

L: 2.99 m
W: 2.43 m
H: 2.59 m
6 000 kg

Neutral Grounding Resistor

L: 2.73 m
W: 2.19 m
H: 2.56 m
1 100 kg
PROTECTIONS*
Double circuit breaker SM6
HVA circuit breaker SM6
SEPAM type protection relay
Circuit breaker switch SM6
Homopolar protection
Locking by keyways
Compliant with standards NF C15-100, NF C13-100 and NF C13-200
SAFETY*
Containers secured to IP4X standards
Body rescue hook, non-contact voltage tester 3.5 kV to 30 kV, gloves and stool
HVA fuse-holder rack
Autonomous security lighting blocks and anti-panic door
Retention vat with automatic extinguishing for oil models
*depending on model