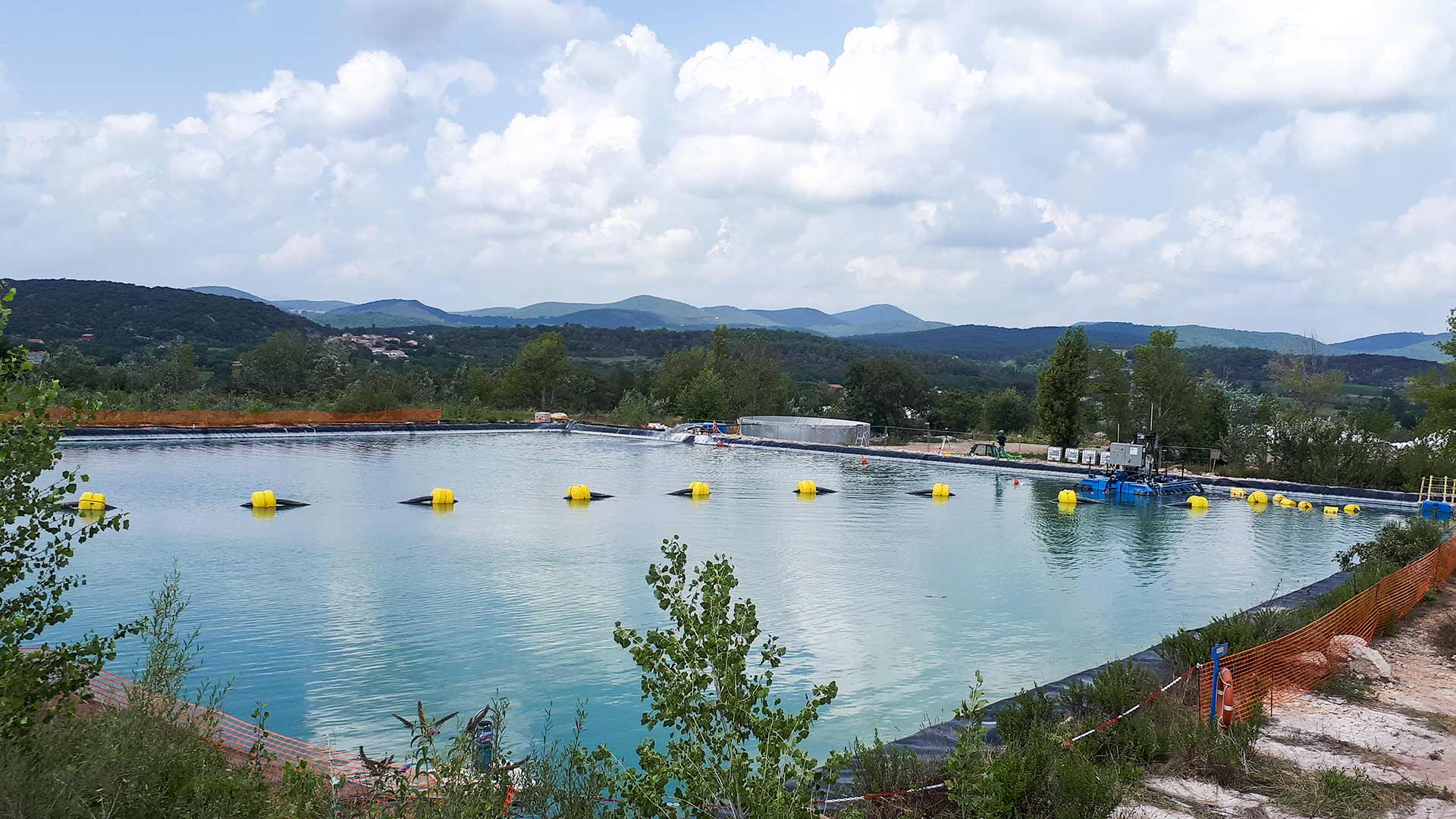 Desilting and Dredging Barge Hire
Multifunctional remote-control barges for pumping operations in ports, ponds or mining ponds
Over time, water body can transform with the accumulation of silt and sediments on their bottom.
These environments are often complex and difficult to reach, so suitable equipment such as a barge may be needed to undertake cleaning operations: desilting, dredging or sludging.
Our remote-controlled barges have been designed to operate precisely in narrow and/or shallow basins.
They can be used for these specific applications:
desilting of storage pond/holding basin and industrial pools
lagooning of the pond
desilting and dredging on dams that are difficult to access
dredging and sludging on reduced areas of locks and canals
pumping and destructuration of mineral or organic muds in ponds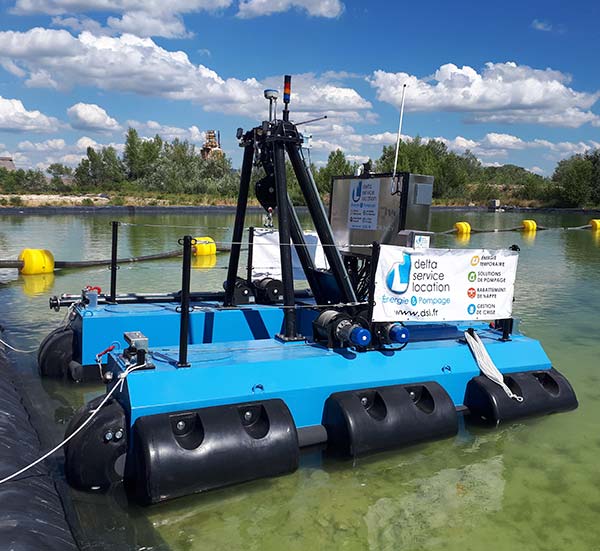 Contact us for any request for quotation, information on our services or availability of our equipment!
For our 24 hour on-call service or emergencies, you must please contact us by telephone.
Desilting and Dredging Barge Hire
Reference
Max flow rate
Max height
Clearance
Power consumption (dredging unit)
Power consumption (barge)
Dimensions

150 m³/h
24 m
25 mm
13 kW
11 kW
L: 3.47 m
W: 2.82 m
H: 2.9 m

650 m³/h
52 m
60 mm
60-90 kW
22 kW
L: 5.33 m
W: 4.35 m
H: 3.33 m
TECHNICAL PROPERTIES:
Radio connection for remote piloting of the barge: DRP 18 (100 m Max) and DRP 120 (150 m Max)
Remote control: start/stop the pump and jet-ring system, pump and barge movements, emergency stop, display with working depth and power consumption of the pump
On-board depth-measuring echo sounder with direct display
GPS positioning to map out pumping areas
WIFI network to access data directly from the bank
Moving the barge with electric winches
Reduced draft for operating in shallower water
Electric hoist to control the pump and measure working depth
Jet-ring circuit for mud destructuration
Dedicated cooling circuit for the dredging unit
Multifunctional rotating light to display actions
On-board camera
Services
Fitted with a wide range of accessories, our barges are adapted to the desired need and application.
Due to their remote control system, you will benefit from a secure workspace to undertake pumping operations in risky sectors: industrial, chemical, mining.
We offer 2 solutions for you:
Turnkey: we deliver the barge to you then provide its operation with a Delta Service Location engineer trained in its usage
Rental: we deliver the barge to you and supervise you in operating it, training you in its usage