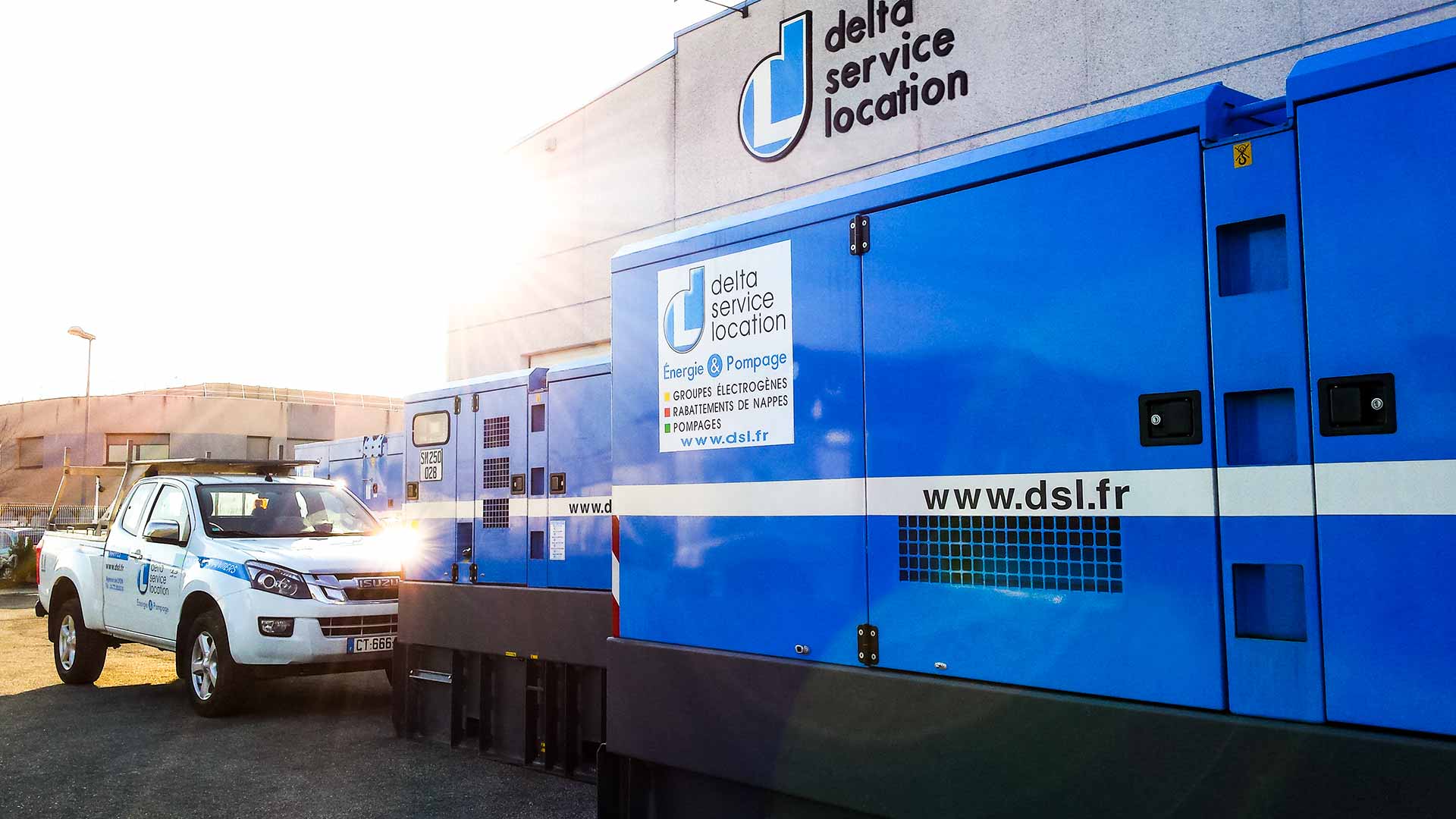 Who are we?
Find out more about the story of our company, our values and our commitments…
Our story
More than a family story, Delta Service Location is a story of men and women motivated to work well. Everything started in 1980…
Michel DENIS founded Delta Service Location in Saint-Fons (69). He had in mind providing his customers with pumping equipment, particularly in the area of a construction and public works. It was no accident that the word "Service" appears in the chosen name: he provided services such as installation or maintenance included, with the aim of providing reliability and maximum service.
To guarantee increased responsiveness without depending on other service providers, DSL bought its first generators. Construction dewatering, an activity that was still little known in France, was introduced by DSL according to the deep well technique.
DSL targeted the south-west and opened its second branch in Toulouse, followed close behind by Strasbourg in 1990.
The concept of maximum service led the expanding team to provide more and more services: design, transport, installation, monitoring, on-call service, repair, sales etc.
The headquarters and the Lyon branch were outgrown and the company moved to Corbas (69). A few years later, in the full economic crisis, Delta Service Location surprised everyone by investing massively to modernise its stock of equipment and train its teams, more convinced than ever of the importance of human capital that was the power behind a strong SME.
With the aim of providing more and closer responsiveness, the national coverage developed with new branches in Tours in 2001 and Marseille in 2009.
This new decade started with the opening of a branch close to Paris in 2010. In 2014, Xavier DENIS took the reins of the company, after spending several years in the management team. New branch openings followed with Lille in 2014 and Bordeaux in 2019.
At the beginning of 2021, DSL passes a milestone by acquiring the 3 companies of the Rabatech group (ERF, Neptune Pompage and Action Écologie). These acquisitions consolidate the group's position on construction dewatering and pumping market, by developing its range of expertise, particularly in drilling and water treatment.
Today, there are more than 220 colleagues working together to complete your projects, with a partnership logic in the service of performance.
And tomorrow? We will be at your side for all your projects, whatever the challenges they present, and that is what we continue to be motivated by.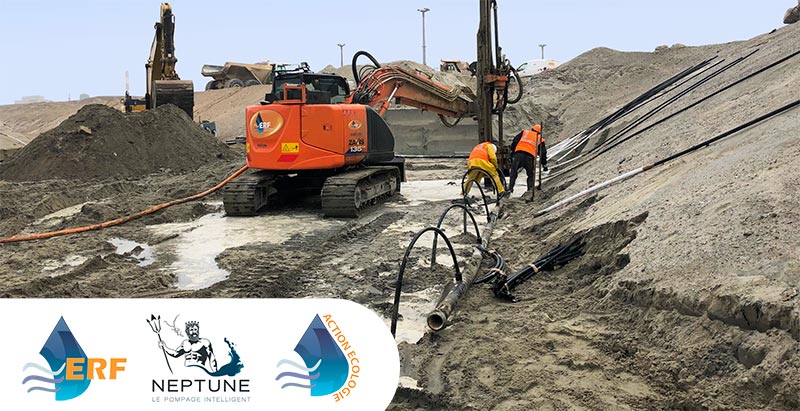 Our Values
Day to day
Our first motivation is customer satisfaction, through advice, a sense of service, responsiveness and commitment to the result. A human-scale French company, Delta Service Location provides a profit sharing scheme which allows all colleagues to invest in the company's plans.
We resolutely believe that the investment, training, innovation and valuing our human capital are the keys to equitable growth.
Finally, the desire for a challenge and the ingeniousness of our solutions-oriented teams have been invaluable in the spectacular work undertaken in various crises since the 90s..
For your projects
Quality of Our Equipment
Performance of Our Teams
Exactingness and Meeting Deadlines
Renowned Expertise and Knowledge
Our approach to quality allows us to control risks, for the benefit of our customers and stakeholders:
in realisation of our sites,
against computer piracy,
to provide continuity of service,
in the availability of our transport solutions.
We nurture the flexibility of our organisation to adapt our services and our knowledge responsively to the needs of our customers.
All our branches have committed to a continuous improvement process for customer satisfaction, improvement of skills as well as the efficacy of internal processes. As a result, the entire company was certified ISO 9001 at the national level.