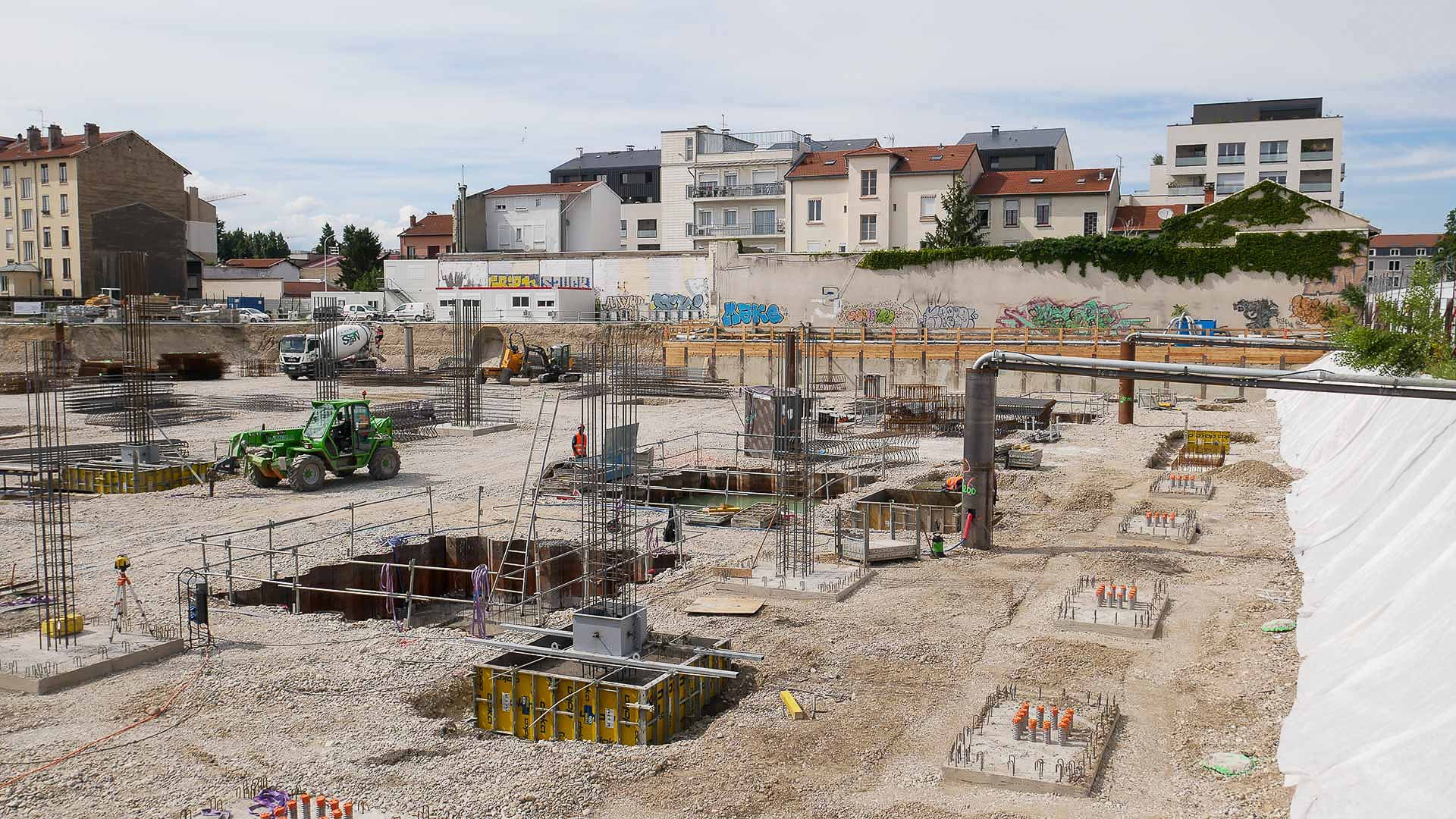 Dewatering
Dewatering specialists since 1980, we have mastered all the drawdown techniques to dry up your work areas, whatever the geological nature of the land
Principle
Under our feet, the water table is located at a variable depth.
This water table may be encountered while working on earthworks, which makes continuing with trenching and the construction of underground buildings (foundations of buildings and lower levels, car parks, metro stations, sewerage etc.) impossible.
Dewatering consists of putting in place a temporary pumping facility enabling the piezometric level of the water table to be lowered. Therefore the work may progress under optimum conditions.
Once the construction has finished, the water table returns to its normal level after the pumping equipment has stopped.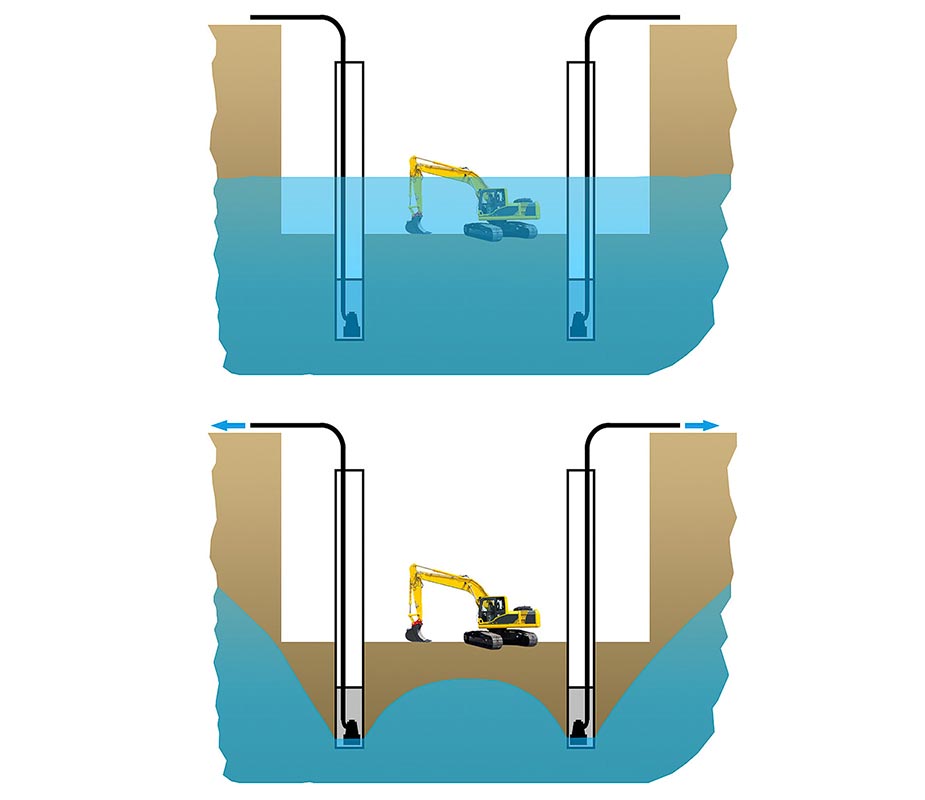 Project Management
Finishing the infrastructure in a good conditions with deadlines met is the key to a successful project, as you know. We also know this which is why lowering the water table must be done by expert and specialised teams.
Trust us with this work, we will advise you and work out a turnkey solution comprising design, equipment, labour, services and the result.
So, you deal with a single point of contact, capable of managing the entirety of the dewatering, while adapting to the demands of their customers.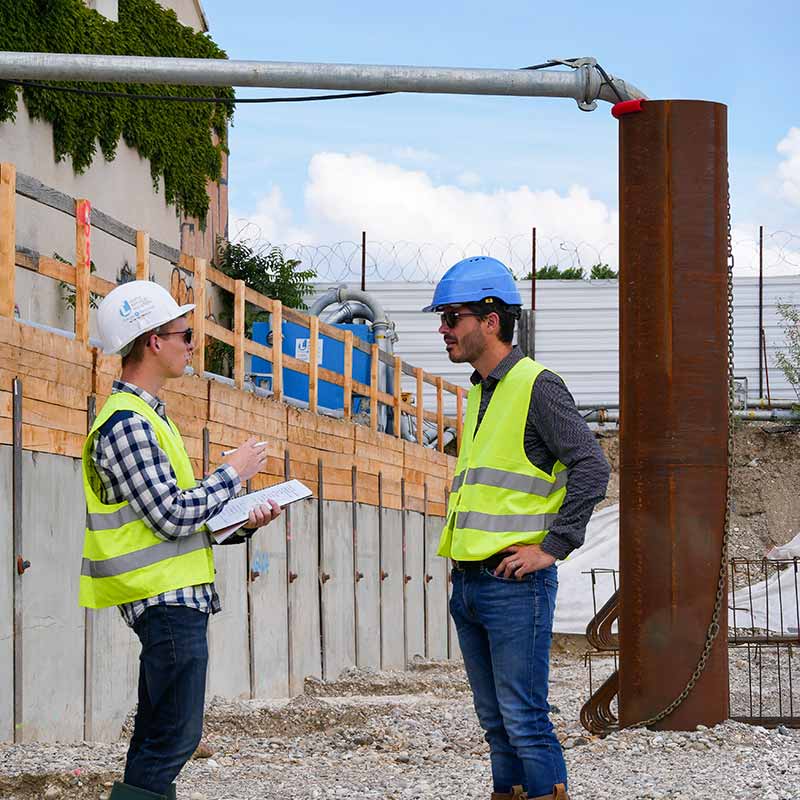 FEASIBILITY STUDY
Hydrogeological environment, sheeting type, concrete slab type, and surrounding foundations awareness
Study of the risks and constraints
Advice on the choice of sheeting, foundations and methods of dewatering water disposal
ENGINEERING HUB
Expertise in geology, hydrogeology, geotechnology
Data analysis and interpretation for the project in cooperation with the customer design office
Definition of the process and of the suitable equipment
Scaling of wells and the pumping installation
Cost optimisation study