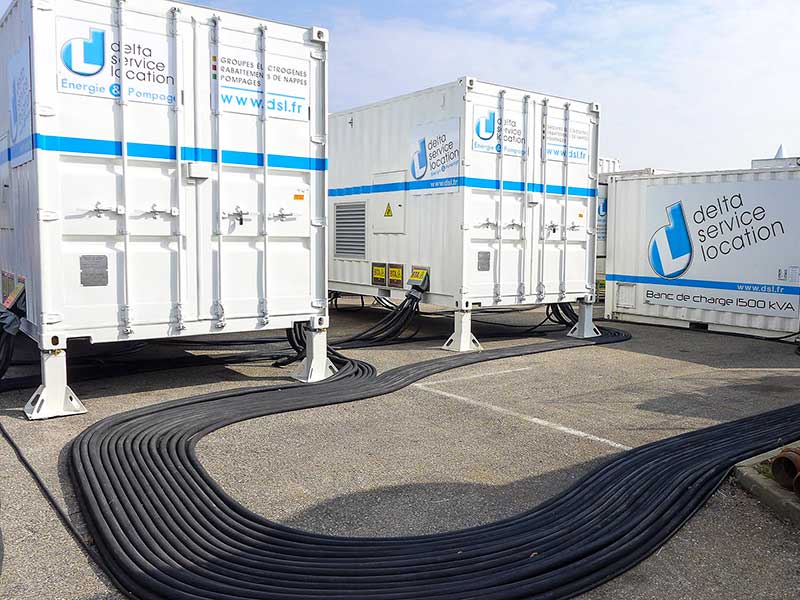 Transformer Hire
Transformers and substations to meet all your low voltage and high voltage requirements (LV/HVA)
As customer satisfaction is our priority, we regularly invest in providing up-to-date, reliable and high performance models to provide you with the most appropriate equipment for your requirements.
In addition to your temporary electrical installations (with generators), autotransformers and isolating transformers enable the electrical signal to be transformed. They operate at low voltage (LV/LV) from 115 V to 690 V tetrapolar, or in High Voltage A (HVA/LV) from 4 700 V to 26 000 V 50/60 Hz in tripolar or tetrapolar.
Our engineers trained and authorised to LV/HVA are entrusted with their installation, depending on the facility intended.
Transformer hire from Delta Service Location means rental at clear and competitive rates.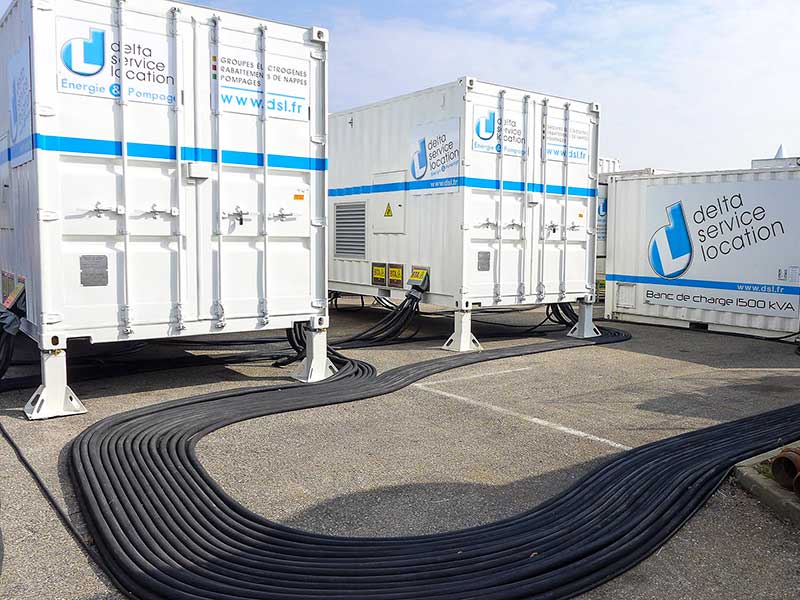 Contact us for any request for quotation, information on our services or availability of our equipment!
For our 24 hour on-call service or emergencies, you must please contact us by telephone.
Transformer Hire
Power
Primary Voltage
Secondary Voltage
Frequency
Dimensions
Weight

400 V
115 V - 230 V
50 Hz
depending on model
depending on model

transformers

50 to 630 kVA

400 V - 440 V
230 V - 400 V - 600 V - 690 V
50/60 Hz
depending on model
depending on model

autotransformer

1 000 kVA

400 V
500 V - 690 V
50/60 Hz
L: 2.5 m
W: 2.5 m
H: 2.5 m
2 700 kg
PROTECTIONS*
HVA circuit breakers SM6
Circuit breaker switch LV
SEPAM type protection relay
Homopolar protection
Locking by keyways
Compliant with standards NF C15-100, NF C13-100 and NF C13-200
SAFETY*
Containers secured to IP4X standards
Body rescue hook, non-contact voltage tester 3.5 kV to 30 kV, gloves and stool
HVA fuse-holder rack
Autonomous security lighting blocks and anti-panic door
Retention vat with automatic extinguishing for oil models
*depending on model