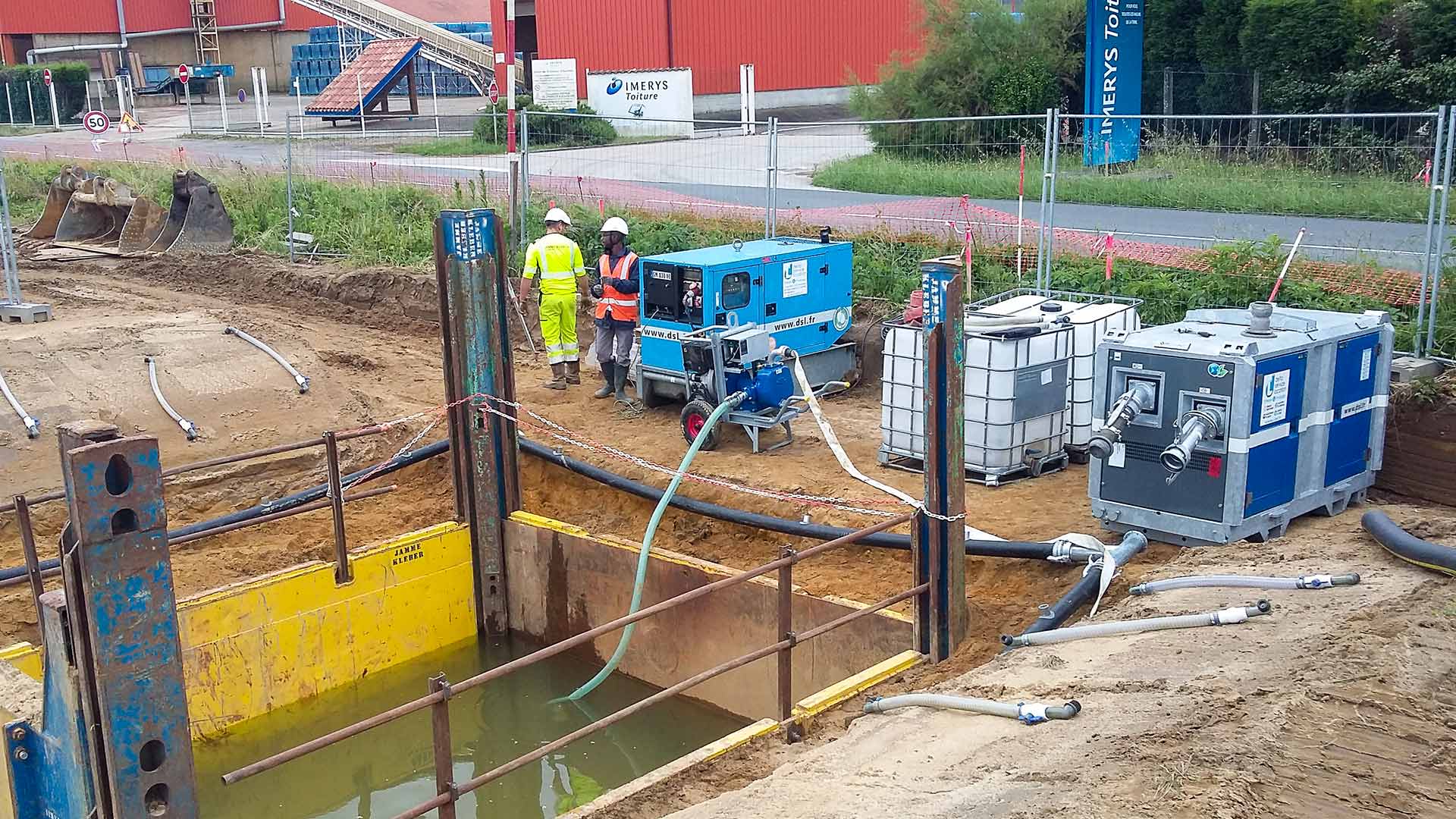 Driving Channelling
Lowering the water table by wellpoints for driving channelling
Context
Location :
Saint-Geours-d'Auribat (40)

Problem
Installation of gas channelling on behalf of TIGF (France Gas Infrastructure Transport) needed to pass under a major road. The section concerned had to be installed by driving.
To do this, the customer had to create a firing chamber of 10.5 x 5.5 m. The presence of the water table blocked the progress of the earthworks. Emptying the trench and keeping it dry were required.
Solution
Considering the soil composition (clay sand and clay) and its low permeability, lowering of the water table by wellpoints was selected.
Complete installation of pumping gear: piston pump, wellpoints, dewatering network with decantation vat, autonomous power supply by generator.
Remote monitoringof the installation to alert the customer's on-call service
Duration: 1 month