Bypassing a Wastewater Collector
Bypassing a wastewater collector over 510 metres in an urban area
Context
Location :
Savigny-sur-Orge (91)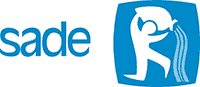 Problem
The customer was undertaking rehabilitation of the duplicate intercommunal collector (DIC Ø 1800).
During the period of works, they wanted to divert the entire flow over 510 metres due to bypassing a collector.
The flows increase massively when it rains, going from 1 m³/s to 2 m³/s.
A provisional pumping station was required, operating 24 hours a day, able to adapt to sudden variations in flow due to the weather.
Solution
Installation of a provisional pumping facility functioning automatically.
Supply, installation, commissioning of a pumping solution of 7 200 m³/h:

8 wastewater submersible pumps (5 x 44 kW, 2 x 90 kW, 1 x 120 kW) + 1 back-up
Motorised screen rake upstream of the facility
510 metres of rigid pipes Ø 800 mm of thermo-welded HDPE
1 additional production generator + 2 back-up
3 fuel tanks 3 000 L
Cabinets for starting, inverter, distribution, levelling, mobile telephony transmission and Doppler flow meters
Mirror welding on the riser pipe in situ, installation and floatation.
Level regulation by piezometric sensors.
Control and monitoring of the installation remotely by web application.
On-call service 24/7
Duration: 6 months of operation